Child Custody Mediation
Children take divorce very hard. They take custody battles even harder.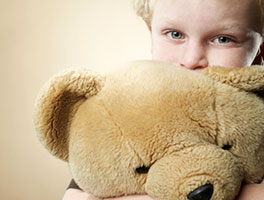 In my career as an attorney, I saw the devastation litigation brings to families. Custody litigation proceedings aggravate family situations. They create hostility between parents, more pain for your children, and an escalating acrimony that never ends.
The price paid for litigating divorce and child custody goes beyond the dollars spent. The emotional and mental cost to your children last long into their adult life. In fact, 5 years after break-up, children of divorce still suffer the consequences.
Put Your Children First
The way to avoid court is to mediate with the support and help of a professional who empowers you to create the parenting plan that best suits your family.
Find a solution that relieves anger and resentment and makes the most sense for your family. Call (310) 614-0323 or email to make an appointment.
Planning for Shared Parenting: A Guide for Parents Living Apart
Read this Adobe PDF guide for information regarding recent developmental research about children and the impact of divorce on their lives, with the practical needs of parents and children living apart.
01.

Call today to see how I can help.

02.

Answers to questions you may have.

03.

Read how I can help you and your family.