Individual Therapy
Become your best self. Living with anxiety, depression, lack of confidence, or low self-esteem is exhausting. No one should live in pain. Change is possible with therapy.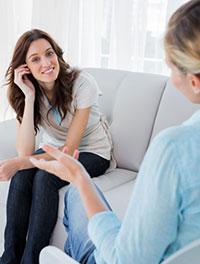 Therapy alters your life in positive ways.
Therapy provides:
A safe place for you to express your feelings honestly and without shame
New skills to recognize and alter self- sabotaging behaviors
An understanding of what was missed during your earlier years and a technique to replace it
Exercises that give you new insights, and bring some humor into your life
Examples that provide new ways of viewing a situation
An awareness that these feelings do not come and go but are constant in your life
Support and understanding without criticism or judgment
Sincere empathy for your struggle and turmoil
Are You Ready?
Click to download the Is Therapy For You checklist.
Alter your life in positive ways. Call (310) 614-0323 or email to make an appointment.
01.

Call today to see how I can help.

02.

Answers to questions you may have.

03.

Read how I can help you and your family.